Guys, have you read this yet?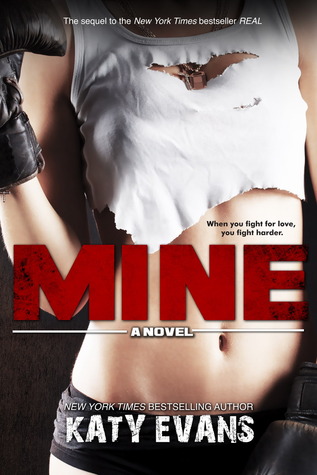 It is so intense, and so far I am loving it!  Mine (Real #2)
by Katy Evans is the follow-up to (Real #1)
by Katy Evans.  Here's the blurb:
He's mine, and I'm his. Our love is all-consuming, powerful,
imperfect, and real…
In the international bestseller REAL, the unstoppable bad boy of the Underground fighting circuit finally met his match. Hired to keep him in prime condition, Brooke Dumas unleashed a primal desire in Remington "Riptide" Tate as vital as the air he breathes… and now he can't live without her.
Brooke never imagined she would end up with the man who is every woman's dream, but not all dreams end happily ever after, and just when they need each other the most, she is torn away from his side. Now with distance and darkness between them, the only thing left is to fight for the love of the man she calls MINE.
Related Posts