Kaleidoscope Hearts
by
Claire Contreras
on January 20, 2015
Pages:
295
Genres: New Adult, Romance
Goodreads
AMZ US
B&N
He was my older brother's best friend.
He was never supposed to be mine.
I thought we would get it out of our system and move on.

One of us did.
One of us left.

Now he's back, looking at me like he wants to devour me. And all those feelings I'd turned into anger are brewing into something else, something that terrifies me.
He broke my heart last time.
This time he'll obliterate it.

This is a standalone.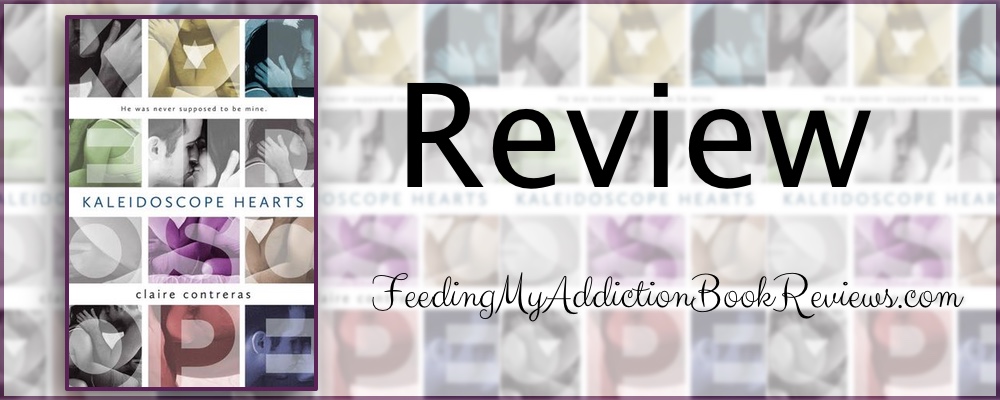 ❝Love is beautiful, shattering, moving, haunting. Love is everything.❞
I am speechless. 'Kaleidoscope Hearts' is the fifth book that I have read from Claire Contreras. While I loved them all, this was my favorite. There is something so beautifully lyrical and poetic in her words. Contreras's stories are to be experienced, not just read because they will overwhelm you and take up residence inside your head and heart.
❝I realized that sometimes in order to move forward you have to let go of the past, even if it hurts. Especially if it hurts.❞
'Kaleidoscope Hearts' is a beautiful second chance romance, that I read in one sitting. It is a story of two people who fell in love as teens. He is her brother's best friend and she is the younger forbidden girl – the one who her brother warned his friends about, it was a rule, they could not date his sister. This relationship blossomed over the years, during secret meetings where dreams were shared and kisses exchanged. They found themselves coming back to each other no matter where life took them. Each time they saw one another their hearts knew what their heads were afraid to recognize. They loved each other. They were each other's destiny, the other's matching puzzle piece.
❝In his eyes,

I find our past and our questionable future.

It holds the sadness of lost years,

the torturous longing of a million what-ifs,

and the possibility of what could be.❞
I regret not having read this sooner because it definitely would have made my Favorites list for 2015!
Related Posts