F*ck Love
by
Tarryn Fisher
Published
by
Self-Published
on December 31st 2015
Pages:
257 pages
Genres: Contemporary, Romance
Goodreads
AMZ US
B&N
Kobo
Apple Books
Helena Conway has fallen in love.
Unwillingly. Unwittingly.
But not unprovoked.
Kit Isley is everything she's not—unstructured, untethered,
and not even a little bit careful.
It could all be so beautiful … if he wasn't dating her best friend.
Helena must defy her heart, do the right thing, and think of others.
Until she doesn't.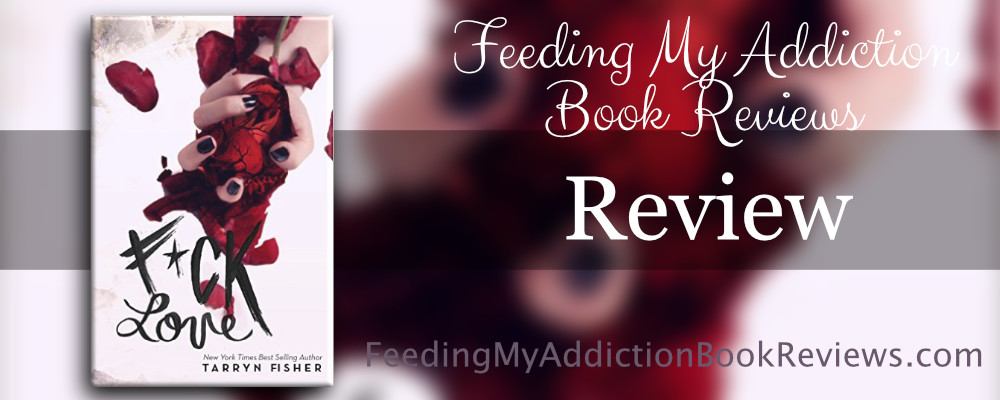 ❝The day I fell in love with you was the first day you found yourself. You weren't even mine yet.❞
The reason I love Tarryn Fisher's writing is because her books are never the same. The only similarities are her writing is exquisite, her words are extraordinary and there is consistency in her difference. I have not read a book from her that is the same, there is no formula for her writing. And for that, I love her.
I can usually expect twists and turns, a mind F#ck, a one heck of a confused, and yet a completely entertained adventure when I read Fisher's books. While F#ck Love started out that way, it quickly changed and I fell into a rhythm of understanding, acceptance and longing for these characters.
Not only does Fisher take us on a journey through Helena Conway and Kit Isley's not-so…so-love story, but she also searches thru your soul, your heart, and your head. She looks inside of you and sees what you are thinking and writes it down. Okay, so maybe that was just me, but I swear, I felt like my thoughts were GLARING back at me in this book.
I think we have all been hurt at least once in our lives, had our hearts jilted, loved someone forbidden. If not, you are missing out. Missing out on what comes from that pain and heartache. What and who you become once you reach the other side. This book is about the struggle, the middle, the forbidden, the f#cking heartache. Is there an HEA? Do these two find it?
❝I don't want to be someone's 'girl who got away'. I want to be someone's 'girl who'd I'd never let get away.'❞
Related Posts