⦿⦿⦿Do you have something to share? Share it here⦿⦿⦿
It's Time To Share! Share it Saturday is a post where I encourage sharing!
◦◦◦a book: did you read it, are you reading it, do you wanna read it, did you write it?◦◦◦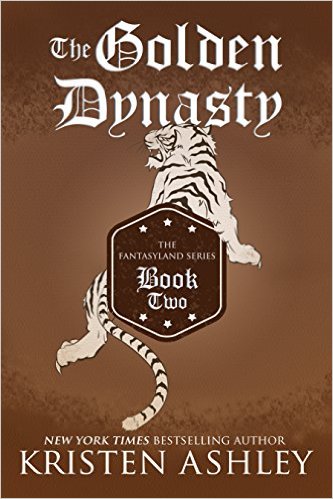 ⦿ I am reading: The Golden Dynasty by Kristen Ashley: This is book #2 in the Fantasy Land Series: Currently each book in the series is $1.99!!!!  I. AM. IN. LOVE. with this book and LAHN! Because this takes place in a different world, most of the characters in that world speak in a different language. So, yes, there is a language barrier between our H and h. But my goodness, that does not stop Dax Lahn from saying the most heart-meltingly good things! ❝Na loot kay. Rah loot quaxi. Dax loot Dahksahna. Lahn loot Lahnahsahna. Nahna rah lapay loh kah luna boh. Kah quaxi lapan lo nahna luna anah, kay Circe.❞   ❝You and me. Gold and paint King and Queen. Tiger and Tigress. your gold is on my body now. My paint will be on your body tonight, my Circe.❞
⦿ I read and posted my review soon for: Wildest Dreams by Kristen Ashley: ❝You never have a choice but to live in the now. And this, my wee Finnie, this is where we will live. We will always live in our now.❞  I blame Lana at Dirty Girl Romance and Rachel at Rachel Reads Ravenously, for what has become an addiction! I loved this book and am now obsessed in finishing the rest of this series.  My Review
⦿ I read and reviewed: Manaconda by Cari Quinn and Taryn Elliott:  ❝I was kissing the prince of all things magical❞  I have never read these authors before. I found their writing to be engaging and strong and kept me entertained. I can't wait to read more from them. My Review
◦◦◦◦◦◦◦◦◦◦◦◦◦◦◦◦◦◦
◦◦◦a special post? did you view it, did you make it? share it here◦◦◦
⦿ Do you love "Hate-to-Love Romance"?? I do. And Lana at Dirty Girl Romance has put together the Ultimate List of Hate-To-Love Romance. I have read 9 (I need to get busy!). How many have you read?
⦿ Food, Clothes, Men — OH MY! This weeks, Stacey is Sassy's Keep on Keeping On…and having fun while I do it, explores them all.
⦿ This weeks #FiveonFriday over at Night Owl Reader, focuses on Most Anticipated Reads for February. Which books are you looking forward to?
⦿ Ophelia at Ophelia's Book Blog shares with us her Book Haul for the month. The mail man was fabulous this month, she received some great things! What books did you get this month?
⦿ Arabella at I Love Book Love read and reviewed A Ruthless Proposition by Natasha Anders. I love her review and graphic! Check it out!!
◦◦◦◦◦◦◦◦◦◦◦◦◦◦◦◦◦◦
What about you, do you have something to share?
Which kind of hero do you like? What books are you most anticipating?
Related Posts