❝I was running.

Running on those stupid, flimsy little sandals.

Running for my life.❞
First Lines Fridays is a weekly feature for book lovers hosted by Wandering Words. What if instead of judging a book by its cover, its author or its prestige, we judged it by its opening lines?
If you want to make your own post, feel free to use or edit the banner above. Here are the rules:
Pick a book off your shelf (it could be your current read or on your TBR) and open to the first page
Copy the first few lines, but don't give anything else about the book away just yet – you need to hook the reader first
Finally… reveal the book!
Please comment below or tag me in the post, so I can check it out!
Do you know which book the excerpt is from?

⦁
⦁
⦁
⦁
⦁
Read on to find to find out …

⦁
⦁
⦁
⦁
⦁
(hover for book info.)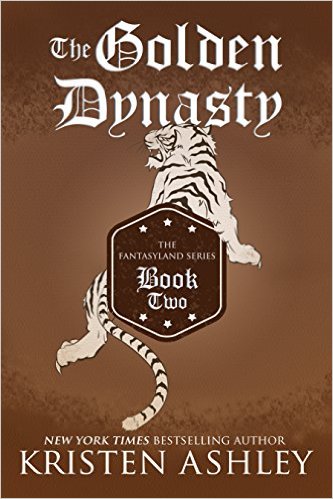 The Golden Dynasty by Kristen Ashley: Amazon | My Review
Blurb:
Circe Quinn goes to sleep at home and wakes up in a corral filled with women wearing sacrificial virgin attire – and she is one of them. She soon finds out that she's not having a wild dream, she's living a frightening nightmare where she's been transported to a barren land populated by a primitive people and in short order, she's installed very unwillingly on her white throne of horns as their Queen.
Dax Lahn is the king of Suh Tunak, The Horde of the nation of Korwahk and with one look at Circe, he knows she will be his bride and together they will start The Golden Dynasty of legend.
Circe and Lahn are separated by language, culture and the small fact she's from a parallel universe and has no idea how she got there or how to get home. But facing challenge after challenge, Circe finds her footing as Queen of the brutal Korwahk Horde and wife to its King, then she makes friends then she finds herself falling in love with this primitive land, its people and especially their savage leader.

The Golden Dynasty was unlike anything I have ever read before and probably ever will again!! The writing was exceptional. It was beautiful.  There was pain, sacrifice, anguish, joy, laughter, love… so much love. I experienced so many emotions. I was sucked into the fantasy world of Korwahk and I didn't want to leave!  So much so, that currently, I am listening to the audible. I love it, the narrator is fantastic!
Related Posts