Dating-ish
by
Penny Reid
Find the Author:
Website
,
Twitter
,
Facebook
,
Goodreads
,
Amazon
,
Newsletter
,
Author Fan Facebook Page
Published
by
Caped Publishing
on May 16th, 2017
Pages:
278
Genres: Romance, Contemporary
Goodreads
There are three things you need to know about Marie Harris: 1) She's fed up with online dating, 2) She's so fed up, she's willing to forego the annoyance and consider more creative alternatives, and 3) She knows how to knit.

After the most bizarre and irritating first date in the history of human kind, Marie is looking for an alternative to men. With the help of her friends, she quickly identifies a few possibilities:

Need a cuddle? Use a professional cuddler. Need affirmation? Get yourself a life coach. Need an orgasm? Try orgasm meditation! Why does she need the hassle of a romantic partner when she can meet all her needs with paid services?
But then her irritating date resurfaces. And he's not at all the person she thought he was. And he suggests a different—and crazier—solution to her dilemma . . .
As everyone knows (or will soon come to realize), traditional relations between humans are a thing of the past. Robots are our future. And if robots are our future, then why do we need other people at all?
I was provided a review copy; this did not influence my opinion of the book.
Well, she did it. Penny Reid has surpassed my expectations. With Dating-ish, Reid has penned my favorite from this series.
Be warned! Dating-ish is different! While there is humor as we have come to expect in a Penny Reid book (because Penny is wickedly smart and sharp with her tongue), this story is so much more. It is complex, it is deep, it is emotional and passionate. I experienced the gamut of emotions while reading about unrequited love and self-doubt. I laughed and OMG, I cried.
I felt a sadness deep in my soul.
Professor Matthew Simmons stole my heart. He was awkward at best. He was undeniably funny, wickedly smart and weird. He lacked social intelligence which caused him to miss social cues as well as kept him from using a filter when he spoke. Being the smarty that he was, Matt had an idea to develop a robot that would be a replacement for human relationships. Robots are better, more efficient, and bonding with them isn't necessary to get your needs met.
I mourned for him. I mourned for what he lost in life and his deep sadness.
Marie was unlucky in love. But she wasn't willing to settle for less, she wanted to find the right person, the perfect match. When her boss needed an article, she decided to use her situation as the story. What is the substitute for human interaction/relationships?  Was it Matt's robots or was it hired companionship? Marie decided to go all out and immerse herself in the world of hired companions, from dry humping to cuddle buddies (yes, it's a real thing, I googled it — Cuddle Sutra) she's determined to prove she doesn't need a partner to get her needs met. She coerces Matt into sharing with her his study information. She wants to explore both sides for her story.
What starts out as a relationship based on a lack of respect and a business partnership, turns into unrequited love and a deliciously angst-filled read.
Lord Have Mercy! Penny Reid brought the steam to this book. That sex scene was scorching hot!
The tribe of women that Penny created in this series is the envy of many. They aren't just characters in a book, they hold a place in our hearts. The strength of each woman provides an undeniable support system to not only the female character whose focus the book is on but to the entire story.
If you've read any Penny Reid book, you know she writes the best "weird" characters, usually female. That is to say, they aren't perfect, they have something about them that sets them apart from others. What I loved so much about this book in this series was it was the male character that was "weird".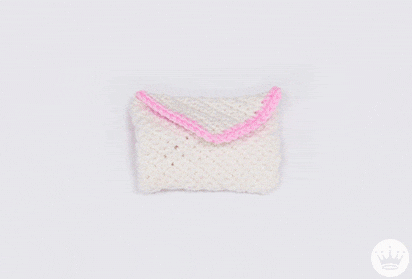 I struggle to remember what I ate for breakfast most days, so to assume I will remember a character in a previous book is a stretch. I hate that I didn't remember more of Marie because I loved her in this book! What a spectacular character!
Penny Reid has been a one-click author for me since 2014 when I read Neanderthal Seeks Human. Her voice is unique, her writing is spell-binding, her characters are captivating. Each book she writes, Reid continues to raise the bar as her stories delve deeper into the human psyche and the issues that every-day people face.
Dating-ish was an un-put-downable, extraordinary read. 5 Stars!
Related Posts