Tuesday, June 27th, A Different Blue will be republished in paperback with extra bonus content. To celebrate that, the e-book will be FREE on all platforms from Monday, June 26th, through Wednesday, June 28th.
A Different Blue – Excerpt
I stood and moved next to Wilson but kept my eyes trained on the sculpture so that I didn't have to make eye contact with anyone in the room.  The class had fallen into stunned silence.  Wilson started by asking some basic questions about tools and different kinds of wood.  I answered easily, without embellishment and found myself relaxing with each question.
"Why do you carve?"  
"My . . . father . . . taught me.  I grew up watching him work with wood.  He made beautiful things.  Carving makes me feel close to him."  I paused, gathering my thoughts.  "My father said carving requires looking beyond what is obvious to what is possible."  
Wilson nodded as if he understood, but Chrissy piped up from the front row.
"What do you mean?" she questioned, her face screwed up as she turned her head this way and that, as if trying to figure out what she was looking at.
"Well . . . take this sculpture for example," I explained. "It was just a huge hunk of mesquite. When I started, it wasn't beautiful at all.  In fact, it was ugly and heavy and a pain in the ass to get in my truck."
Everyone laughed, and I winced and muttered an apology for my language. 
"So tell us about this particular sculpture." Wilson ignored the laughter and continued, refocusing the class. "You called it 'The Arc' – which I found fascinating."
"I find that if something is really on my mind . . . it tends to come out through my hands.  For whatever reason, I couldn't get the story about Joan of Arc out of my head.  She appealed to me," I confessed, slanting a look at Wilson, hoping he didn't think I was trying to butter him up.  "She inspired me.  Maybe it was how young she was.  Or how brave.  Maybe it was because she was tough in a time when women weren't especially valued for their strength.  But she wasn't just tough . . . she was . . . good," I finished timidly.  I was afraid everyone would laugh again, knowing that "good" was not something that had ever been applied to me. 
The class had grown quiet. The boys who usually slapped my rear and made lewd suggestions were staring at me with confused expressions.  Danny Apo, a hot Polynesian kid I'd made out with a time or two, was leaning forward in his chair, his black brows lowered over equally black eyes.  He kept looking from me to the sculpture and then back again.  The quiet was unnerving, and I looked at Wilson, hoping he would fill it with another question.
"You said carving is seeing what's possible.  How did you know where to even start?" He fingered the graceful sway of the wood, running a long finger over Joan's bowed head. 
"There was a section of trunk that had a slight curve.  Some of the wood had rotted, and when I cut it all away I could see an interesting angle that mimicked that curve.  I continued to cut away, creating the arch.  To me it looked like a woman's spine . . . like a woman praying."  My eyes shot to Wilson's, wondering if my words brought to mind the night he had discovered me in the darkened hallway.  His eyes met mine briefly and then refocused on the sculpture.
"One thing I noticed, when I saw all your work together, was that each piece was very unique – as if the inspiration behind each one was different."
I nodded.  "They all tell a different story."
"Ahhh.  Hear that class?" Wilson grinned widely.  "And I didn't even tell Blue to say it.  Everyone has a story.  Everything has a story.  Told you so."
The class snickered and rolled their eyes, but they were intent on the discussion, and their attention remained with me.  A strange feeling came over me as I looked out over the faces of people I had known for many years.  People I had known but never known.  People I had often ignored and who had ignored me.  And I was struck by the thought that they were seeing me for the first time.  
A Different Blue by Amy Harmon
Purchase links:
 Kindle |  Paperback |  iTunes  |  Barnes & Noble  |  Kobo |  Audio 
FREE ebook: June 26-28, 2017
Re-release paperback: June 27, 2017
About The Story
Blue Echohawk doesn't know who she is. She doesn't know her real name or when she was born. Abandoned at two and raised by a drifter, she didn't attend school until she was ten years old. At nineteen, when most kids her age are attending college or moving on with life, she is just a senior in high school. With no mother, no father, no faith, and no future, Blue Echohawk is a difficult student, to say the least. Tough, hard and overtly sexy, she is the complete opposite of the young British teacher who decides he is up for the challenge and takes the troublemaker under his wing.
This is the story of a nobody who becomes somebody. It is the story of an unlikely friendship, where hope fosters healing and redemption becomes love. But falling in love can be hard when you don't know who you are. Falling in love with someone who knows exactly who they are and exactly why they can't love you back might be impossible.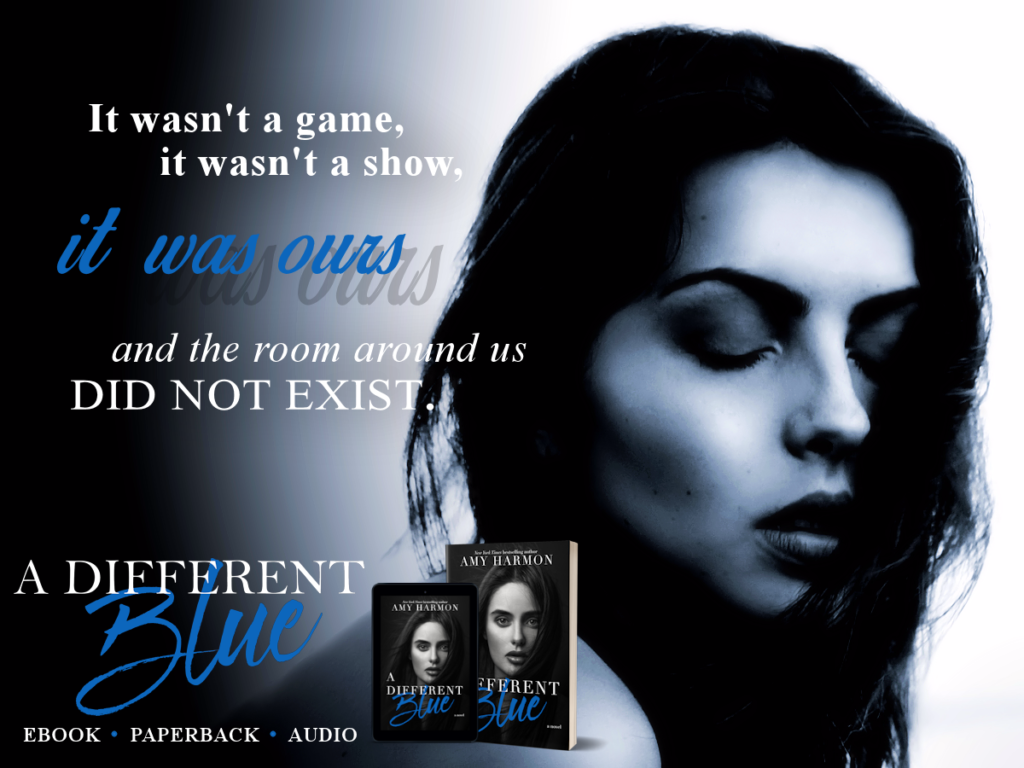 YouTube Playlist
Link: https://youtu.be/fOKtbJfNLFk?list=PLFclJCuuZZ_iurFMibtL3snpDvzTPJtEI
Book Trailer
Link: https://youtu.be/YiC_YMUSMyo
Related Posts