When KP Simmon from InkSlinger PR posted a question to bloggers on Facebook asking who liked to cook, I responded that I did. Little did I know at the time that KP had a fun book tour in mind. Within 24 hours I received notice that she would be sending a few recipes for me to choose from the Bar Bites cookbook. How exciting, I thought! I was anxious to get started. Then panic set in. Because I remembered that May is packed with graduation parties, what started out as 4, quickly turned to 7 and I had to find time to work, take care of my family, attend parties, and cook and review these recipes. But never one to back down from a challenge, I decided to make the Mushroom Spinach Risotto Balls and the White Chocolate Cranberry Cookies. You guys, I loved these recipes so much I bought the book!
The Mushroom Spinach Risotto Balls were a perfect choice, one, because I have made risotto before so I knew what I was getting into and two because it was a two-step process, which meant I could begin on Saturday evening by making the risotto and finish Sunday when I returned home from the graduation parties! I think this is the perfect entertaining recipe because you can make it ahead of time and then finish cooking before guests arrive.
I would recommend serving this with a side of pasta sauce for dipping. This was kid and adult approved!!
Below is a slideshow of our my cooking process [photo credits belong to my daughter]
Mushroom Spinach Risotto Balls
2 tablespoons butter
2 cups sliced mushrooms
1/2 cup diced Vidalia onion
2 cups Arborio rice
1/2 cup white wine
7 cups chicken broth
1 cup grated Parmesan cheese
Salt and pepper to taste
1 box of frozen spinach, thawed and drained
2 cups all-purpose flour
4 eggs
4 cups panko breadcrumbs
6 cups oil, for frying
MUSHROOM RISOTTO
In a medium saucepan over medium heat, melt one tablespoon of butter and add the mushrooms. Cook until soft, about 5 minutes. Remove the mushrooms and set aside. Add the other tablespoon of butter to the same saucepan over low heat and add the onion. Cook until tender, about 3 minutes. Add rice, stirring constantly for 2 minutes, then pour in wine and stir for an additional 2 minutes. Add 1 cup of chicken broth to the rice and stir until absorbed. Continue this process until all the broth has been added and the rice is tender, approximately 25-30 minutes. Never quit stirring. That's the most important part. Remove from heat and stir in the mushrooms and 1/2 cup of Parmesan. Add salt and pepper to taste. Spread risotto on a large cookie sheet, cover and refrigerate overnight.
TO MAKE BALLS
Combine mushroom risotto, 1/2 cup Parmesan and spinach in a large bowl. Roll into 1 inch balls and coat with flour. Place on a cookie sheet and refrigerate for 30 minutes. Heat oil in a Dutch oven or deep fryer to 350 degrees. In a medium bowl, whisk the eggs. In a separate medium bowl, add the panko breadcrumbs. Remove the balls from the refrigerator and dredge each one in the egg then panko breadcrumbs. Place 4 balls at a time in the oil and fry 1-2 minutes or until golden brown. Drain on paper towels.
The next recipe tried was the White Chocolate Cranberry Cookies. Sunday was a busy day. After church, my daughter and son made these cookies before we went to all of the graduation parties. This review is hers:  "The recipe was incredibly easy to follow, it almost didn't feel like a real recipe because of the casualness of the words. The timing was right, it took us 13 minutes. It was flexible for different sizes because I made them larger than what was called for, OOPS! There were so many cranberries and chocolate chips it was hard to keep them within the dough ball as we rolled them.  I recommend doing this with your sibling, and maybe throw some of the dough at him." [My daughter, Alexis, voice texted this review to me as she was driving to Branson, Missouri for a staff training for a camp she will work at this summer]
I will add that I took these to my office and they were loved by all (even the vegan, sugar avoiding person in my office)!!
Below is a slideshow of my daughter's cooking process [photo credits belong to my son]
White Chocolate Cranberry Cookies
1 stick butter, softened
1 1/2 cups sugar
1 egg
1 teaspoon vanilla extract
2 3/4 cups all-purpose flour
1 teaspoon baking soda
1 teaspoon baking powder
1 1/2 cups white chocolate chips
1 cup dried cranberries
Preheat oven to 350 degrees. In a large bowl, using a hand mixer, cream together butter and sugar until smooth, then add egg and vanilla. Slowly add flour, baking soda and baking powder until blended. Stir in the white chocolate chips and cranberries. Place 1 tablespoon at a time on a greased cookie sheet. Bake for 12-14 minutes.
Join Man of the Month creator, New York Times bestselling author J. Kenner, and USA Today bestselling Southern food expert Suzanne Johnson as they guide you through their favorite bar bite and drink recipes served at The Fix on Sixth. And don't forget to spend some time learning a little bit more about the private lives of your favorite characters in all new snippets and short stories! Brought to you by 1,001 Dark Nights, BAR BITES is now available!
Grab your copy today!
 Amazon | Amazon UK  | Amazon Canada |
Amazon Australia  | iBooks | Barnes & Noble  | Kobo  |  Google Play
About BAR BITES:

Before Austin's hotspot, The Fix on Sixth, became known for its sexy and fun Man of the Month calendar contest, the fictional downtown bar had already developed a reputation for fabulous drinks and mouthwatering bar bites—exactly the kind of venue to take a date and strike up a romance. Now it's your chance to see exactly what's on the menu … and to get a peek at the private lives of the men and women who not only work at The Fix, but who've made it the place to be in Austin, Texas.

Join Man of the Month creator, New York Times bestselling author J. Kenner, and USA Today bestselling Southern food expert Suzanne Johnson as they guide you through their favorite bar bite and drink recipes served at The Fix on Sixth. Learn how to make the delicious bar bites that Tyree's bar has become famous for. Whip up your favorite cocktail with the same flare as Cameron or Eric. And don't forget to spend some time learning a little bit more about the private lives of your favorite characters in all new snippets and short stories!

Most of all, come share a drink, a bite, and a laugh with us! We're so glad you're here.

So pull up a chair, raise a glass, and dig in with your favorite Man of the Month characters, and meet a few new ones, too!

Cheers!
Excerpt

Spencer Dean knew her better than anyone in the world, and in that moment, she knew that she didn't have to explain. He got it. More important, he got her.
He reached down and she put her hands in his, relishing the comfort of their connection as he tugged her gently to her feet. "They're gone," he repeated. "At least for now. And I'm so, so sorry."
It was that apology that finally got her mind humming again. That, and the simple fact that having him beside her had sent relief coursing through her with so much power that she didn't have any room left inside her for the irritation and frustration.
"You don't have anything to apologize for," she said. "I'm the one who lost it." She released his hands and dragged her fingers through her long, blond hair. "I tripped over my own damn feet and everything inside me just exploded, but it's not your fault."
"Isn't it?" He cocked his head toward the den, then pressed his palm gently against her back and steered her off the sunporch and into the house proper. She sat on the sofa they'd picked out two episodes ago. This was the first room to be fully finished, and as she settled back against the thick, comfortable cushions, she looked up at the high, tiled ceiling and the restored period molding. Not a detail had been ignored, and the room was a showplace now. And she and Spencer owed that to the television program as much to their own hard work and planning.
She drew in a long breath, then released it again. "No," she said firmly. "It's not your fault."
"I'm the one who pushed for Mansion Makeover. I'm the one who made this show happen." He sat down next to her, his thigh hard against hers. Then took her hand and twined their fingers together. She squeezed, relishing this connection to him. The man she loved. The man she'd lost once, but had miraculously regained.
"I want it, too," she said. "I love this place." The historic mansion had been stunning even in its dilapidated state, and slowly but surely they were bringing it back to life. It was work she loved with a man she loved. There was just that one little hitch. "It's only…it's just…I mean, I guess I finally reached my limit of being under the microscope. I don't normally mind—I really don't. I knew what I signed on for when I agreed to do the show with you. But they're here all the time. And tomorrow—our engagement party? Except it isn't even really our party because it was their idea. Molly and Adam's."
She sucked in another breath and leaned against him. "I know I sound whiney and ungrateful considering that once it's over we're going to have this incredible home. It's just that every time I turn around it feels like someone from the production is behind me."
"I get it," he said, brushing his thumb along the curve of her jaw, the contact sending shivers through her. "I really do."
Slowly, he kissed her. His mouth firm against hers. Tender at first, then with rising heat, until the ache inside her consumed her, so that she gasped with love and longing when he pulled away, his eyes shining with need.
"And Angel," he said, "they're not here now."

---
Bar Bites Books and Cooking Tour
About J. Kenner:
Julie Kenner (aka J. Kenner and J.K. Beck) is the New York Times, USA Today, Publishers Weekly, and Wall Street Journal bestselling author of over forty novels, novellas and short stories in a variety of genres.
Praised by Publishers Weekly as an author with a "flair for dialogue and eccentric characterizations," J.K. writes a range of stories including super sexy romances, paranormal romance, chick lit suspense and paranormal mommy lit. Her foray into the latter, Carpe Demon: Adventures of a Demon-Hunting Soccer Mom by Julie Kenner, is in development as a feature film with 1492 Pictures.
Her most recent trilogy of erotic romances, The Stark Trilogy (as J. Kenner), reached as high as #2 on the New York Times list and is published in over twenty countries.
J.K. lives in Central Texas, with her husband, two daughters, and several cats.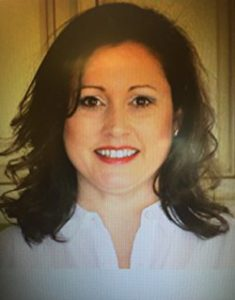 About Suzanne M. Johnson
USA Today bestselling author Suzanne Johnson is family trained, a south Georgia native who's been cooking all of her life, creating not only some really unique food, but precious memories that re-occur every time she smells something simmering in the oven. In all of her books, Suzanne shows that making a delicious meal doesn't have to be complicated–it just has to be made with love. So go ahead, don't be bashful, dive right in. Who knows? You might just make a few memories of your own.
Related Posts