Kiss the Girl
by
Tara Sivec
Find the Author:
Website
,
Twitter
,
Facebook
,
Goodreads
,
Amazon
,
Bookbub
Series: The Naughty Princess Club #3
Also in this series: At the Stroke of Midnight
Published
by
St. Martin's Press, Swerve
on September 04, 2018
Pages:
304
Genres: Romance, Contemporary, Humor
Review Copy Provided By:
St. Martin's Press
Goodreads
AMZ US
This post may contain affiliate links you can use to purchase the book. If you buy the book using that link, I may receive a small commission from the sale.
A struggling antiques collector finds herself falling in love with a millionaire playboy; but can she ever be a part of his world?

Meet the Naughty Princess Club, a series from USA Today bestselling author Tara Sivec that brings readers to Fairytale Lane and the hilarity—and romance—that three women fall into once they decide to strut their stuff and bring on their own happily ever after.

While her friends have broken free of their insecurities, Ariel Waters is struggling to come out of her shell. Her ex-husband took away her voice and her self-confidence, and Ariel is drowning under a sea of debt to afford the alimony she has to pay him. She refuses to ever fall for a man's charms again, and is determined to make her own way.

When her house and her beloved antiques are taken by the bank after too many missed payments, Ariel finds herself adrift until the infuriatingly charming Eric Sailor comes to her rescue. Although she can't stand the millionaire playboy, Eric's kindness and unconditional support reveal hidden depths and a love that Ariel never imagined she could find.

But there are outside influences who will stop at nothing to keep them apart; can Ariel and Eric weather the storm and find a way to be together in Kiss the Girl?
I was provided a review copy; this did not influence my opinion of the book.
❝I just need to be able to pay my bills, finally start stripping for the Naughty Princess Club, and die happy and alone without a man pissing me off and telling me what to do.❞
The Naughty Princess Club series has become a favorite. It's hysterical, sexy and empowering. 
ARIEL WATERS' character reminds me so much of a friend of mine … she's sassy and smart-assy. She's a strong female who refuses to take crap from anyone, refuses to let men fight her battles, and she always has your back.
But, Ariel's outward appearance didn't always mirror what was going on in her head. She took a hit to her self-esteem by way of her ex-husband. Unfortunately, his words cut her and challenged her view of herself. She may have helped her friends, Cindy and Belle learn how to break out of their shells and become strong, independent businesswomen, but her insecurities kept her handling the business side of the Naughty Princess Club rather being in the front of the house with her friends. Ariel, like a lot of women, finds negative words much easier to accept and believe, than positive affirmations and, fortunately for her, that was something that Eric understood.
❝You've got voices in your head that won't shut the f*ck up. I know. I'm trying like hell to kick their ass,❞
ERIC SAILOR had his eyes on Ariel since she walked into Charming's Gentlemen's Club. He loved her attitude, her sassy mouth, and her curves. YOU GUYS! I melted when Eric began breaking down her walls, when he whispered in her ear, when he showed her the ways she was brilliant and how she was sexy.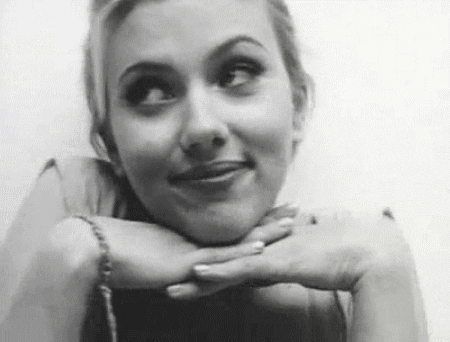 The banter between these two was entertaining as hell. The sexual tension was flaming and their chemistry was undeniable.
When I went back through my Kindle to gather my quotes for my review, I realized I highlighted nearly a 1/4 of the book! That certainly explains how I managed to read this book in one day, why I laughed out loud many many times, and why I forgot to eat dinner; I was completely caught up in the story!
If you want laugh-out-loud moments, a slow-burn romance filled with sexual tension, characters who are perfect for each other, then KISS THE GIRL needs to be your next read!
Related Posts