***5 LOVED Stars ***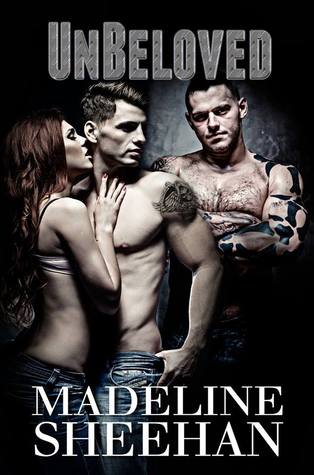 "This isn't just my story, the story of a broken woman who lost her way. It's also the story of my children, the men I loved, and the friends who were more family to me than my own."
I have to start this review by saying I did not begin reading this book and have instant-love with it. I found it slow in parts and it seemed to drag for me. The "long suffering" theme quickly got old. BUT, it did pick up. Once interactions between characters started, and the characters themselves got off their a$$e$ and started participating in their own lives, I couldn't flip through the pages of my iPad quickly enough!
"I had no aspirations, no big dreams. There was nothing I was working toward, no great goals or accomplishments. Instead of college, I dreamed of marriage; instead of a career; I yearned for children."
Dorothy had been in love with the idea of love for as long as she could remember. She thought that happiness could only be found within the arms of a man. So, what happens when the only thing you've ever wanted, dreamed of, yearned for, doesn't happen? When you've been giving your love away freely hoping to get it back in return? Your life becomes without purpose. A tragedy occurs that forces Dorothy to examine that which is in front of her and take control of her life.
"When I grew weaker, his strong arms held me up. When my hands hesitated, his were sure and steady, and when I fell apart, he put me back together."
I was Team Hawk since I first read about him … I love a good brooding male character. He was also sensitive and caring, it was a great dichotomy. I wanted to read more of him, but what we did get, I LOVED. I wanted his HEA whether it be with Dorothy or in some other way, I didn't care.
"I've waited a long-ass time for this, for you, so havin' to wait a little longer ain't gonna kill me."

"I'll wait forever." "I'll wait for f*#king ever,"
I came into this book HATING Jase! I did not like him, did not want to like him, did not care if he had his HEA and holy crap, I love and feel sorry for him. He was so vulnerable. I just wanted to jump into the book, give him a hug, pat him on the back, kiss him on the head, all while telling him everything was going to be okay.
"The road to redemption might be damn hard, but in the end if you reached the end-his father was right. It was worth it."
This book had me an emotional mess. I bawled like a baby! Serious tears. DANG! All I can say again, is Madeline Sheehan can write!!!
Related Posts